Best Mother's Day Gift Ideas for Mom In 2023
We all know that actions speak a lot than words, so this is the right time to get into action! Show your mum how much you love her this Mother's Day with the perfect gift. However, finding a great gift for an important woman in your life comes with a lot of pressure. To help you with that, The Little Market Bunch has come up with fabulous gift ideas that will leave your mom mesmerised.
1. Fresh Flowers
Mother's Day is a special occasion that is celebrated by people around the globe to show their appreciation and gratitude for the amazing women in their lives. For good reasons, flowers make one of the most popular gifts for Mother's Day. Be it your mum, wife, daughter, sister or grandmother, The Little Market Bunch has an exquisite range of fresh flower arrangements that can bring a beautiful smile to any mother's face.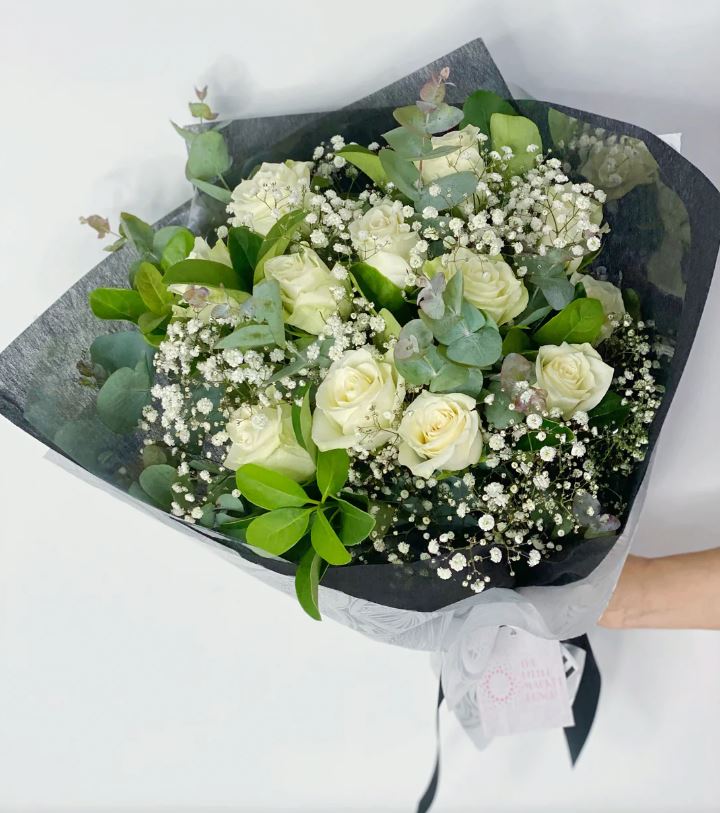 Stunning Roses
These delicate blooms are not only beautiful but symbolise a lot of things. While white roses represent purity, pink roses exemplify gentleness, and you can choose the one based on your mother's preferences.
Beautiful Tulips
Boasting elongated petals and sleek green leaves, tulips are a depiction of pure class. With so many vibrant and bright hues to choose from, tulips represent affection and are sure to brighten your mum's day.
Elegant Lilies
Lilies are known for their sweet fragrance and elegant appearance. Carrying the symbolism of motherhood, innocence, fertility and new life, lilies make a perfect gift for Mother's Day.
Brighter Chrysanthe'mum'
Having mum in their name, chrysanthemums are truly versatile blooms. They look lovely on their own or can be paired together with other colourful blooms to create a beautiful mixed arrangement.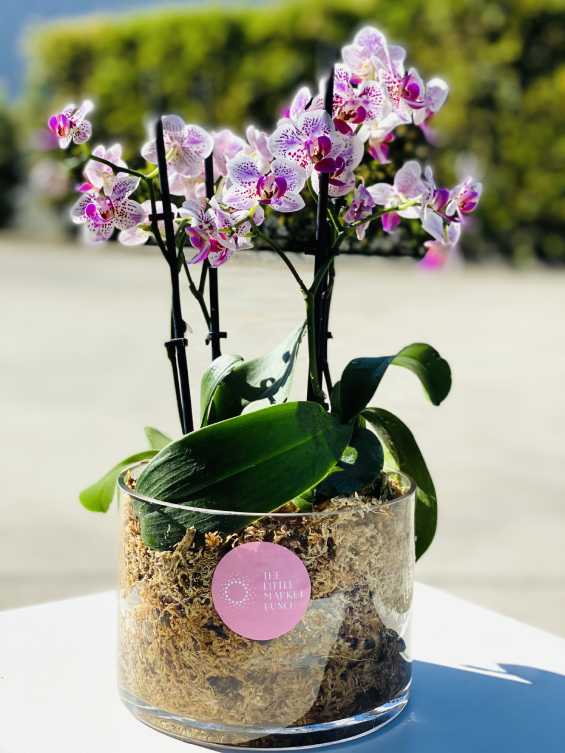 Eye-Catching Orchids
Associated with a sense of beauty, orchids boast a chic and refined look, and are sure to 'wow' your mom. Gift a potted-orchid plant to show the eternal love you have for her.
Classic Carnations
Available in every possible shade, carnations occupy a big spot in the list. You can either go for bold and bright-coloured blooms to make a statement or the subtle ones for a gentle touch.
Colourful Gerberas
If you are looking for a flower that induces the feeling of happiness, you can't go wrong with gerberas. Representing love, admiration, gratitude and cheerfulness, a bouquet of gerberas makes a perfect Mother's Day gift.
2. Personalised Cakes
From scrumptious cheese cakes to perfectly baked premium chocolate cakes, there is an irresistible range of cakes available, which can be customised as per the preferences and taste of your mum.
3. Perfumes
If you are looking for a thoughtful gift that lasts for months, perfumes make an ideal Mother's Day gift. Whenever your mum sprays her new perfume, the fragrance will evoke strong memories of you and your love for her.
4. Jewellery
If your mum has a great love for jewellery and accessories, then enrich her collection by presenting her some gorgeous jewellery items such as necklaces, pendants, bracelets and earrings.
5. Live Plants
There are so many refreshing plants available such as air-purifying plants, low-maintenance plants, indoor plants, outdoor plants and fruit-tree plants, which are another great gift option for your mum.
6. Grazing Boxes
If your mum loves nibbling upon some healthy and delicious snacks, you can go for grazing boxes this Mother's Day. These grazing boxes come in a wide range of varieties, and you can pick the one as per the taste of your mum.
7. Fruit Hampers
Thank your mom for her unconditional love with a fabulous fruit hamper. The mother's day fruit baskets are a wonderful way to show your gratitude to all mother-figures in your life.
8. Preserved Blooms
While fresh flowers are a popular gift option for mother's day, they last only for a few days. This is where preserved blooms come in. These dried flowers are not only long-lasting but are also low-maintenance, making a great Mother's Day gift.
If you are running out of gift ideas for Mother's Day, speak to our experts on 045 554 811. From designing bespoke flower arrangements to assisting you with choosing the most appropriate gift for your mum, we can help you with everything to make this Mother's Day more special and memorable for your mum.